According to National Association of Realtors, only 2.5% of total homes sales in the nation are more than 1 million dollars, and
12.7% of total home sales in the nation are in the price range of $500,000 to $1 million.
Affluent clients are defined as individuals with at least $1 million in net worth (all assets minus all liabilities).
As a full time Broker Associate in the past 18+ years, Miranda has extensive experience working with affluent buyers and sellers,
both local and International, in our Silicon Valley and the San Francisco Bay Area.
She provides superior services and tools to the affluent clients so that they will be able to maximize the return of their investment.
Miranda is a CERTIFIED LUXURY HOME MARKETING SPECIALIST (CLHMS) and earned the coveted Million Dollar Guild.
As a member of the Guild, Miranda is part of an international network of real estate professionals with proven expertise in the local
and international luxury real estate market.
These designations were awarded by The Institute for Luxury Home Marketing for her completion of the certification training,
the required sales transactions of the luxury homes in her target metropolitan market,
and her demonstrated knowledge and experience of working with local and international high net worth clients.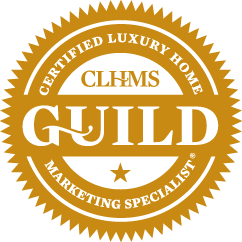 Miranda earned the CERTIFIED LUXURY HOME MARKETING SPECIALIST (CLHMS) and the Million Dollar Guild in 2018.